Sasso delle Eriche
Sasso delle Eriche
Route for rock climbing and wonderful viewpoint
The site locally called "Pria Grossa" (big stone) is located in the Municipality of Teolo.
It is a small cliff made of volcanic rocks, but protruding above the southern side, the fifth in order of height among the Colli Euganei.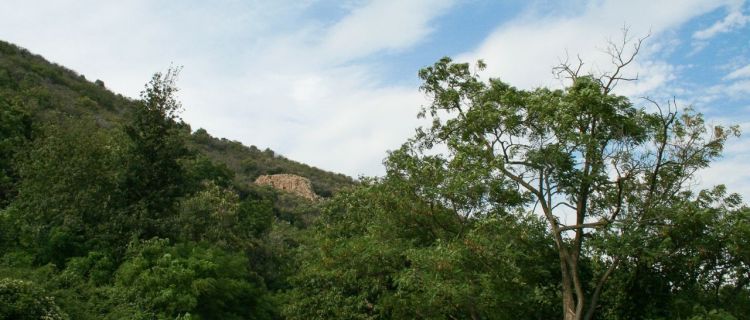 Observing it from some distance away, Sasso delle Eriche appears as a rocky spur in the middle of the woods, that becomes more apparent in winter with sparse vegetation. The site can be reached both from the valley in the middle of Valle di Teolo, both from the top onto the path no. 14 counted by the Ente Parco.In the latter case the starting point is the Fiorine path onto the route that turns around the Monte Grande. Reached half of the route, the big path is left to come down the slope which coincides with a part of the Alta Via dei Colli (path no. 1).
This fairly steep path runs along about half of the trachyte rock wall of the Sasso delle Eriche, allowing to make a stop enjoying a view from the hills to the nearby plain. Forehead you can admire the most famous and important rock wall of Colli Euganei, Rocca Pendice, whereas you admire the tops of the mountains Altore, Venda, Baiamonte, Pirio and Solone.
The viewpoint is the main attractivenss of this site, that offers routes of rock climbing. The rock wall has nails and safety hooks, also offering two types of path: an easy path and a more challenging path.
The name "Sasso delle Eriche" derives from the type of thermophilic vegetation that covers the entire surrounding area, characterized by the presence of shrubs of heather with scented flowers in springtime.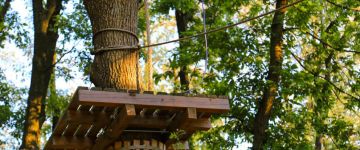 The adventure park "Le fiorine" is at a short distance from the Danieletto farm. It is a green area where you will find routes suitable for anyone who wants to spend some time in touch with nature.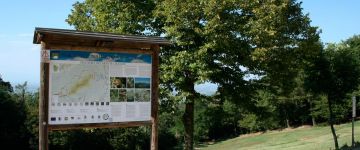 The Monte Grande path has a lenght of 4,2 km and it winds in the woods; the route does not present particular difficulties, being suitable also for less-trained hikers.